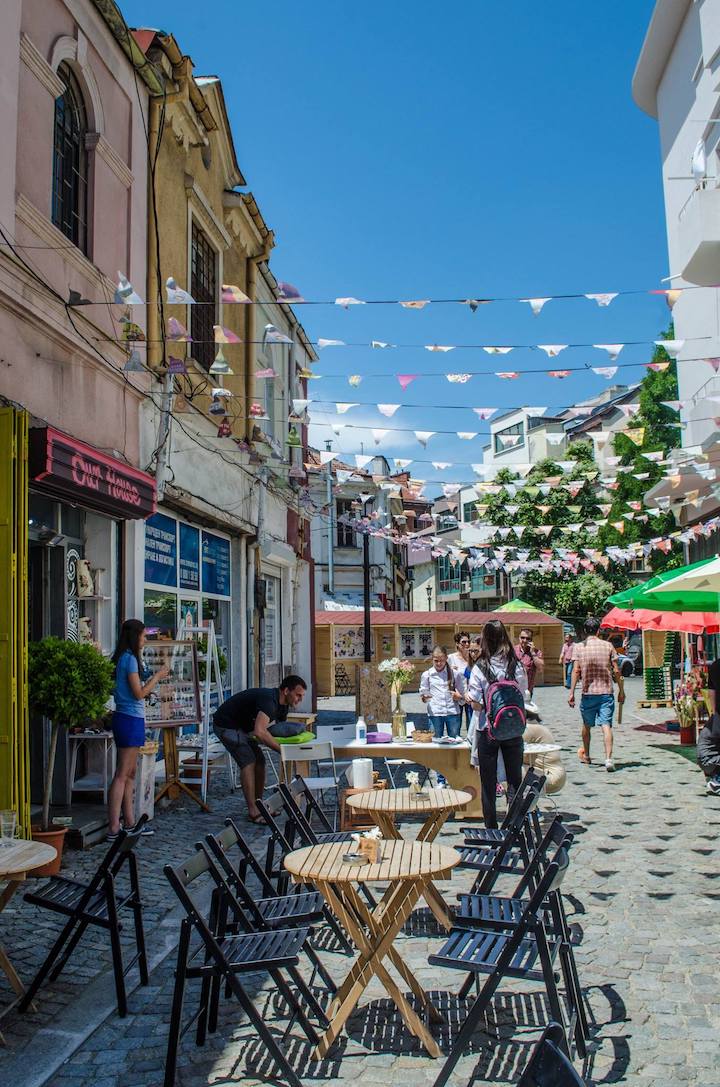 They traipsed around Plovdiv's winding streets, climbed its six (or seven?) hills, visited its contemporary art galleries, and even tried their hand at restoring its ancient Roman mosaics. Bulgaria's second city has been getting a lot of attention from leading Bulgarian and foreign journalists lately, its designation as 2019 European Capital of Culture being only part of the reason. In addition to the hundreds of events throughout the year celebrating the city's cultural heritage, Plovdiv offers plenty in the way of sports, culinary, viticulture, and ecotourism. Visitors will also find out why many young people have chosen to stay. (Hint: Plovdiv being a great place to live and work may have something to do with it.)
Plovdiv earned a spot in the New York Times' 52 Places to Go in 2019 list after columnist Sebastian Modak spent a week exploring Europe's oldest consistently inhabited city and the continent's other "City of Seven Hills" (after Rome). His visit included an afternoon at the site of the Bishop's Basilica of Philippopolis, which will open to the public in September, revealing 20,000 square feet of 4th-6th-century mosaics. The Basilica and its rich mosaics are being restored with the help of the America for Bulgaria Foundation.
History is just one of Plovdiv's allures, Modak writes in his New York Times article, adding: "[Plovdiv] is a place of layers, where a new breed of artists, entrepreneurs and community leaders are just as concerned with the city's future as they are with its past." Nowhere is this more obvious than in a prominent local artist's attempt to restore Plovdiv's seventh hill, which was razed to the ground several years ago to make way for a shopping mall. The new "hill" is an art installation made of stones from the torn-down hill and inscribed with quotes from the city's poets.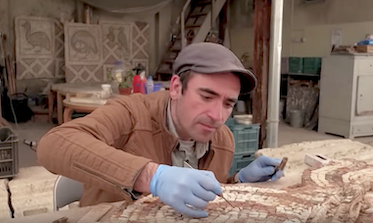 National Geographic Bulgaria is putting Plovdiv in the spotlight with a six-part series exploring the city's many layers. Viewers will join Bulgarian journalist and blogger Dragomir Simeonov on a rowing trip down the Maritsa River, a journey through millennia of history, and a mission to discover the secret to making the tannic, spicy local wine, mavrud. The Bishop's Basilica of Philippopolis makes a grand appearance in the final episode, titled "Diversity," which will explore the city as a crossroads of civilizations and religions. Episodes will air from early June through mid-July 2019. 
In a recent article, the British newspaper The Guardian explored why more people return to Plovdiv than leave the city since 2017. The article's author suggests that Plovdiv's laid-back pace, attractive employment opportunities, and vibrant art and social scenes may be the reason many young Bulgarian emigrants have chosen the city over the attractions of West European cities or the capital, Sofia.